Registration Fee: $30
Minimum Fundraising Pledge: $250
Fundraising Levels:
Various prizes are offered to encourage some friendly competition. The more you raise, the more you get—from gift cards to trips!
$250
includes pre/post party, sponsor swag bag and T-shirt
$500
includes pre/post party, sponsor swag bag, T-shirt and $25 gift card
Prizes will be awarded in the following categories:
Reindeer Raffle ($1,000+):
Runners that raise $1,000 or more will be entered into a raffle for a chance to win a $500 DELTA gift card thanks to Sweet Peach Wax & Sugaring Studio
Super Santas ($500+):
each runner who raises $500 or more will receive a $25 gift card to Pour Taproom.
Top Fundraiser:
Overnight stay in Asheville, NC with VIP experience tour for two at Sierra Nevada's Brewery Co.
Top Team Fundraiser:
$500 gift card to Atlanta's new Sugar Factory
Best Male and Best Female Costume
(1) 5-pack of classes to Barry's Bootcamp Atlanta
Best Team Costume
$500 gift card to Madhouse Holiday Experience, the best holiday pop-up bar in town.
Fundraising Tips:
We know you're spending every free minute at the gym getting in Speedo shape, but don't forget to maximize your fundraising efforts! Check out these tried-and-true tips from past successful fun-runners:
Be the first to donate
When you're building your page during the registration process, you'll be asked if you'd like to make the very first donation. Do it! By doing so, other potential donors not only see your contribution, but it also sets an important precedent. If you give $50 bucks (or even $100), your donors might do the same!
Leverage Thanksgiving
Ask everyone. No one can say "yes" until you ask! There's no better time to ask donors for their contributions than during the Thanksgiving holiday.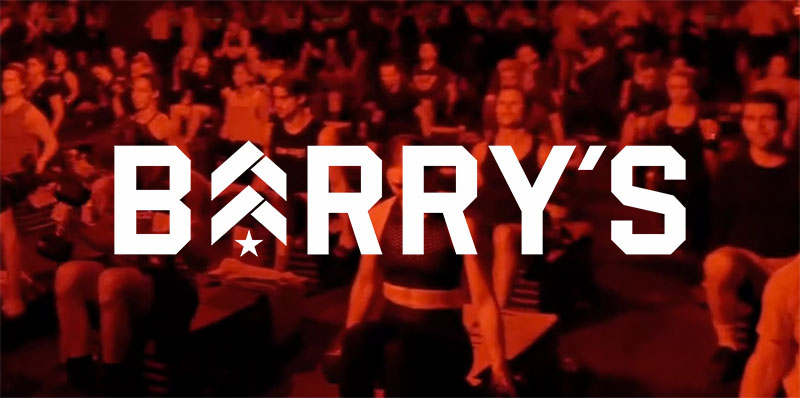 Host a charity workout class at Barry's Bootcamp Atlanta.
Barry's is more than a workout, it's a community. Through their Barry's Cares program they give back to our local communities through charitable donations and client-hosted charity classes.
To host a charity class email Lindsey Sinicki
Remind your potential supporters that their donation is 100% tax-deductible.
If someone says they aren't sure they can donate, let them know every little bit counts. Skip two lattes! 25 people donating $10 each still qualifies you for our goodie bag!
If you collect cash or checks, you can add them to your total on your web page as an "offline donation."
You will be eligible to win prizes, so why not offer a giveaway? Have a race day lottery drawn from your pool of donors and gift them a Santa hat to match the one you'll be wearing!
Post on social media, but make them fun updates – about your costume-making, beer-drinking training, fun run 'workouts,' a new gym regimen – and change your photo often. Selfie that Santa hat!​
Invite your supporters to come cheer you on. It's a fun run and they'll feel like they're part of the fun.
Send them a thank you card or email with a photo from run day. It makes it easier to ask again next year!
Make it real
Check out what Bert's Big Adventure can accomplish with these levels of donations:
$50 ensures that each child and their siblings receives a personalized Mickey Ear Hat and autograph book in the welcome package they receive upon arrival to their hotel room at Disney! Mickey loves seeing his friends wearing his hat!  Check this out! 
$100 treats a special Bert's Big Adventure child to a transformation into an official buccaneer! Check out this Pirate Makeover!
$150 will sponsor a Bert's Big Adventure child for a one-day Park Hopper Pass so that they can maximize their time in Walt Disney World and create as many magical moments as they possibly can! Check out this video!
$250 will provide a special child with a magical and royal transformation to their favorite princess! This includes hairstyling, makeup, a princess necklace, a purse, nail polish, a wand, a crown, and most importantly, the princess gown of their choice during their visit to the Bibbidi Bobbidi Boutique in Disney World! You've never seen a princess as beautiful as THIS ONE! 
$500 – provides a child with a chronic or terminal illness staying at a local hospital with two weeks of warm meals, activities, and visits from a Bert's Big Adventure volunteer. You can be a Fairy Godparent, too!